BEREICHEN GASOLINE PACKAGES
Key Benefits
Maintain efficient operation of the entire fuel system and engine
Improve gasoline lubricity, improve engine lubrication, protect the engine
Increase the octane number of gasoline
Lowering the vehicle Octane Requirement
Remove deposits in EFI / carburetor, intake valve, combustion chamber and other combustion system components
Maintain smooth operation of catalytic converter and oxygen sensor
Reduce fuel consumption
Form a protective film to inhibit corrosion and rust in the entire fuel system
Prevent fuel aging, improve gasoline performance
Optimize emission control to meet the emission standards
Significantly extend engine life
Prevent oil emulsification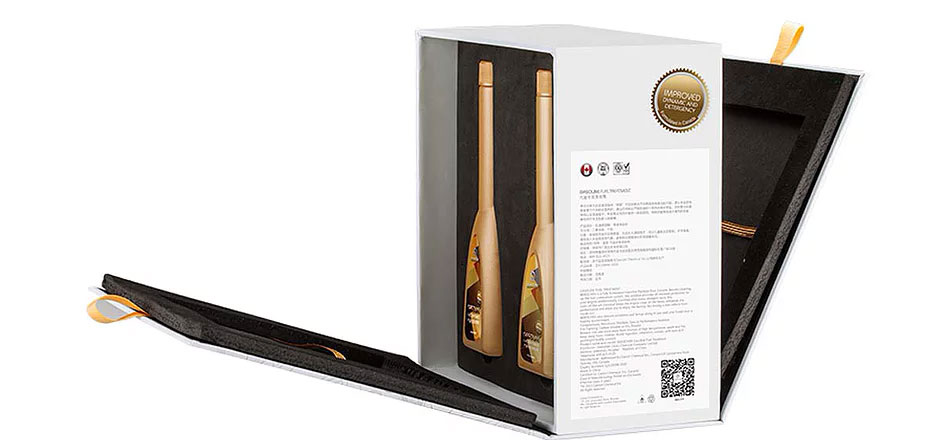 INTAKE VALVE CLEANING BEFORE AND AFTER BEREICHEN APPLICATION
Carbon deposits are usually found on the intake valve, resulting in a reduction of intake efficiency, leading to significant power loss. Also, it can cause engine knocking and hard starting problems. The lifespan of intake system parts will be shortened as well.
As can be seen from the picture on the right, after using Bereichen several times, the intake valve, which was fully covered by deposits at the beginning, was clean and shiny again.
Bereichen has excellent cleaning abilities, to remove carbon deposits completely from the entire combustion system, including the intake valve / throttle / EFI injector / combustion chambers.

INTAKE VALVE IN WORKING STATE
The above pictures show a comparison of the intake valve before and after applying Bereichen.

EFFECTIVELY CLEAN THE CARBON DEPOSITION IN COMBUSTION CHAMBER
Carbon deposits on the piston top and combustion chamber can reduce the combustion chamber volume and increase the cylinder compression ratio. If the compression ratio is too high, the engine will easily "knock", resulting in partial combustion, which not only damages engine parts by its shock wave, but also leads to engine power loss, increased fuel consumption, idle speed instability and so on.
This carbon build-up will also increase the frictional resistance of the piston movement, causing permanent damage to the engine. Harmful pollution and emissions from vehicles may also increase significantly, due to carbon deposits in the combustion chamber.
As can be seen from the graph above, after applying Bereichen, the combustion chamber becomes cleaner. These problems can be solved and the operation of the vehicle will be smoother and more quiet.

THREE-WAY CATALYTIC CONVERTER CLEANING BEFORE AND AFTER APPLYING BEREICHEN
A series of problems, such as three-way catalytic converter failure, excessive exhaust gas, poor exhaust, increased back pressure, decreased power and increased fuel consumption will occur over time as a vehicle ages. Moreover, serious problems, such as exhaust plugging and vehicle fires can occur as well. In addition to the high-temperature deactivation caused by freeway driving, chemical poisoning caused by harmful chemical substances in gasoline is the reason for the failure of the three-way catalytic converter. In the United States, Japan, Europe and other developed countries and regions, vehicles that have three-way catalytic converter usually have lifetime of 100,000 to 200,000 km, while in China, they usually have lifetime of just 30,000 to 50,000 km.
Bereichen's proprietary and patented technology not only prevents premature deactivation of the three-way catalyst converter, but also contains active components that catalyze the gradual decontamination of carbon deposits on the three-way catalyst converter, leading to an extension of vehicle lifetime.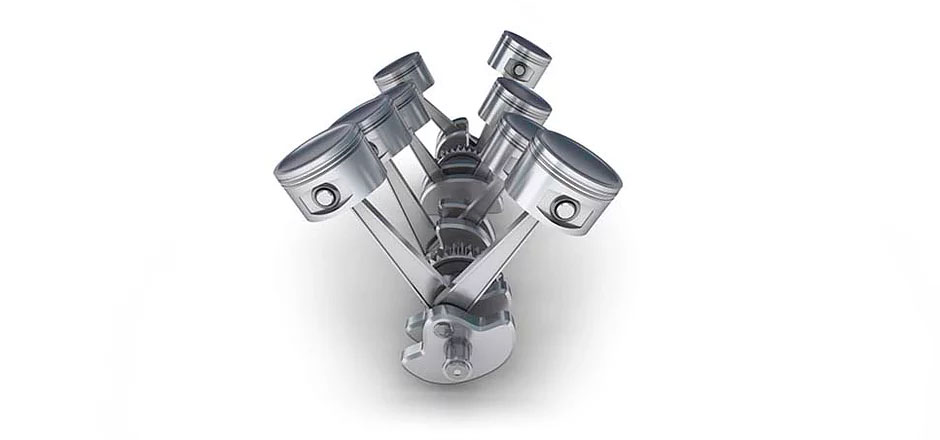 PROVIDES SUPER LUBRICATION
The Bereichen multi-functional gasoline additive contains a friction coefficient improver that provides super-lubricity and offers the following benefits:
Reduce engine noise, reduce and eliminate rough idle
Further improve fuel economy
Improve the cold start performance of gasoline cars
Maintain efficient operation of the entire fuel system
Significantly improve engine lubrication
Prevent carbon deposits
Optimize emission control to meet the emission standards
Significantly extend an engine's lifetime
CONTROL CORROSION, PROTECT VEHICLES
Since fuel is often contaminated with water, it is challenge for vehicle owners to figure out how to prevent water from corroding the fuel system.
Bereichen contains an excellent performance film-forming corrosion inhibitor that reduce or and eliminate water corrosion in the fuel system.
The graph above shows how Bereichen additives can provide excellent corrosion protection to vehicles through the steel bar corrosion test performed on an oil-water mixture.
PREVENT OIL AGING
Bereichen contains a super antioxidant, which can effectively prevent the deterioration of oil aging. After oil deterioration, it not only darkens the oil color but also causes negative impacts on the formation of gum and hurts engine performance.
The graph above is an aging test (ASTM D2274) performed on oil for 16 hours at 115 ° C. Oil products without Bereichen significantly darken and form the viscous gum that clogs the filter paper, while the oil products with Bereichen do not form the thick gel. The filter paper is clean and the oil color does not change.
SELECTING AND USAGE GUIDE
No matter what color, the formula is the best possible.
Bereichen gives you a complete and balanced formula, perfect for maintaining the optimal working condition of your engine.
​Which version to choose:
Please select Titanium Silver or Rose Gold version according to the size of your gas tank:
Titanium Silver Bereichen (Pack of 3): Each can be used to treat up to 79 liters of gasoline
Rose gold Bereichen (Pack of 4): Each can be used to treat up to 120 liters of gasoline.
How to use:
Pour the entire bottle of Bereichen into gasoline tank before refueling.  Use every fill up to maintain the best long-term engine performance and achieve the best maintenance results.